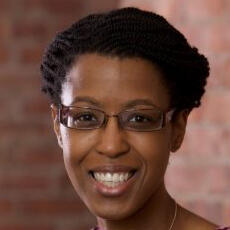 Gail Drakes
[email protected]
Venmo: @Gail-Drakes
Hi there! I'm Gail. Nice to meet you...
Welcome! What brings you to this little corner of the internet?

Did you read "Start Looting As If Your Life Depended On It?" Cool! Leave a comment in the form below.

I'll be sharing more stuff soon on gaildrakes.net, so if you'd like to check that out fill out the form below and let me know where to send the notifications.

Maybe you were hoping for more info on social justice/anti-racist resources for parents? Me too! That's why you should be part of the AnotherWorld community, where I'm curating a collection of resources on how parents can work to break cycles of oppression and build a more just world for all children.

Want to check out my online TV channel streaming amazing social justice content from across the internet & random Black nerd girl goodness? (You know you are curious...)

Or maybe you just want to get in touch regarding employment opportunities and the like? Always appreciated! Just drop a line to [email protected] or complete the comment form and I can provide links to all the info you might need.

Thanks for stopping by!